Personnel Lifting Winches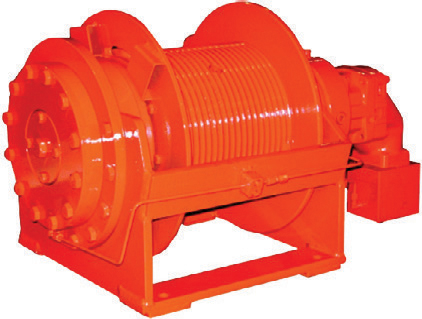 • Fail-safe hydraulic drum brakes
• Grooved drums
• Wire ropes, pulley blocks and hooks
• Stainless steel press-cable rollers
• Empty drum hydraulic by-pass
• Marine surface treatment
• Load limit systems
• ATEX suitable
• Various motor/gearbox combinations
• Multiple drum sizes available
• Class approvals
• Cable spooling/level winding mechanisms
This new range of winches with safety brake on the drum is specially designed to cover the needs of many personnel lifting applications. The extra fail-safe internal disc drum brake will close and stop drum rotation on release of hydraulic pressure.

For more information regarding Personnel Lifting Winches
– call SJA Hydraulics on (07) 3889 3922 or click here to contact us via email.