Electric Lifting Winches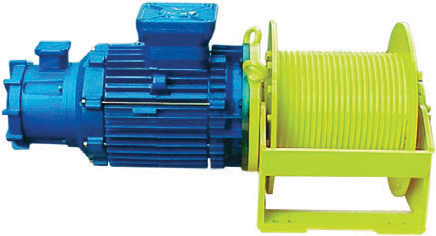 • Grooved drums
• Wire ropes, pulley blocks and hooks
• Stainless steel press-cable rollers
• Empty drum sensor
• Marine surface treatment
• Load limit systems
• ATEX suitable
• Various motor/gearbox combinations
• Multiple drum sizes available
• Class approvals
• Cable spooling/level winding mechanisms
Generally self braking motors are used, with optional manual brake release study if required. Ventilated motors are used in conjunction with inverter controls. Marine motor protections as well as our special surface coating and protections for marine applications are fully implemented throughout the series.



For more information regarding Electric Lifting Winches
– call SJA Hydraulics on (07) 3889 3922 or click here to contact us via email.