All Purpose Lifting Winches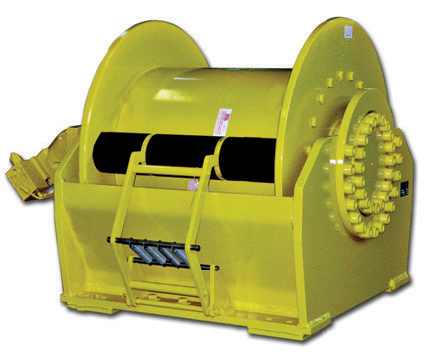 • Fail-safe hydraulic drum brakes
• Grooved drums
• Wire ropes, pulley blocks and hooks
• Stainless steel press-cable rollers
• Empty drum hydraulic by-pass
• Marine surface treatment
• Load limit systems
• ATEX suitable
• Various motor/gearbox combinations
• Multiple drum sizes available
• Stainless steel piping
• Class approvals
• Cable spooling/level winding mechanisms
This winch series covers a safe working load from 4500kg to over 21,000kg on the first layer. Various motor and control solutions including Axial piston, Radial Piston (WP) or Orbital (WO). Large range of 1500 different combinations of drum sizes, gear transmission and motor balanced solutions made and tested. TMA surface treatment and presdispositions for marine applications are available throughout the series.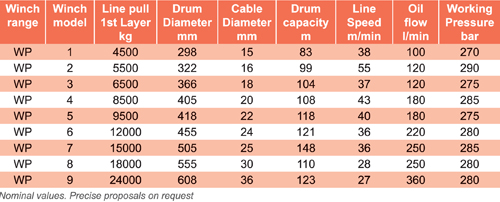 For more information regarding All Purpose Lifting Winches
– call SJA Hydraulics on (07) 3889 3922 or click here to contact us via email.